A BBQ Franchise Unlike Any Other
There's no denying it – every single region across the United States swears that their BBQ is the best in the nation. North, East, West, and especially down in the South, people stand by their BBQ recipes and they stand by them proudly. With Super Bowl LIV coming up, it's important to note that even Kansas City is making a claim for the best BBQ in America! When it comes down to it, though, all of these regions might not be far off in their claims. The main reason? You can find a Famous Dave's BBQ franchise in every region of the United States (and even in the UAE). It's easy to back up the claims of being the best when you've got the strength and tastiness of Famous Dave's backing you up!
Don't just take our word for it, though. From Yelp! to Tripadvisor and more, hear directly from some of our customers what they love about Famous Dave's!
Jordan T. – I can't say enough great things about Famous Dave's.. They have catered our non-profit event for several years. They always deliver wonderful food and service but they went WELL above and beyond this year. I goofed up and signed off on a contract with the incorrect date. They changed the order last minute and were incredibly gracious to boot. If you are looking for a great meal with even better customer service, Famous Dave's is your spot!! Special shout out to Karen and Ariana for their service.
Casey D. – Happy Texan

Good grief, I love the food at Famous Dave's BBQ!! The sauce is boss!! I HIGHLY suggest the ribs. Delicious!!!!! The chicken is wonderful, too. It's all very amazing.

Oh, and they have paper towels at the table. You know the food is good when there are paper towels involved!!
Yenahg M. – If you want to taste real Southern BBQ served with real Southern hospitality on Long Island, NY then head to Famous Dave's in Westbury! It's the real deal! Slow Smoked Ribs served tender & Juicy, Pulled Pork, even the Corn Bread is authentic! Huge Portions for a Good Price, all served with a smile! Great Food, Great Service, Great Value for your money, what's not to love?
Albert V. – This was the most friendly and fast service I've had anywhere. On top of that this place is ridiculously good!  I had the Daves burger which comes with Monterey Jack, brisket and bacon. The burger alone was amazing and had great flavor! We also shared the family platter which was awesome, it had chicken, brisket, ribs, corn, BBQ baked beans, coleslaw and potato wedges.  All of it was great. We had multiple waitresses asking if we were ok and checking on us. I would give this a 10 out of 5 if I could!
Dennis C. – We got Famous Dave's delivered to our job for lunch and let me tell you I've never have had BBQ ribs like these before! The sauce, the tenderness and the overall quality was simply delicious. Our lunch also came with this platter that came with smashed potatoes with gravy, corn and fries. Two of those platters were enough for our shift. As a French fry lover the fries here complimented everything amazingly. Chicken was also great! Everything about our food was beyond amazing.

You know that moment when everyone is eating and it's so good that everyone is completely silent? Yeah, you'll have one of those with this food.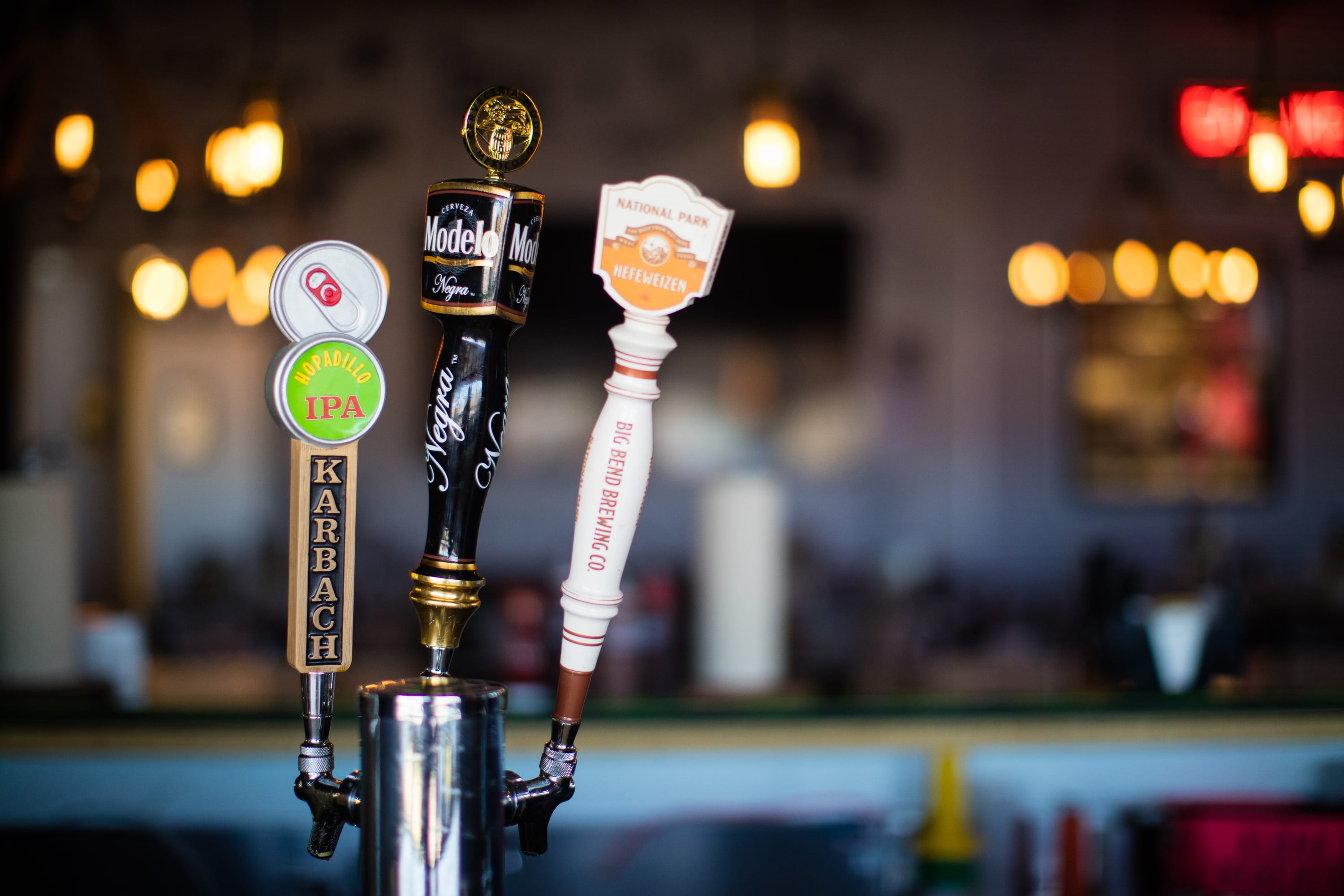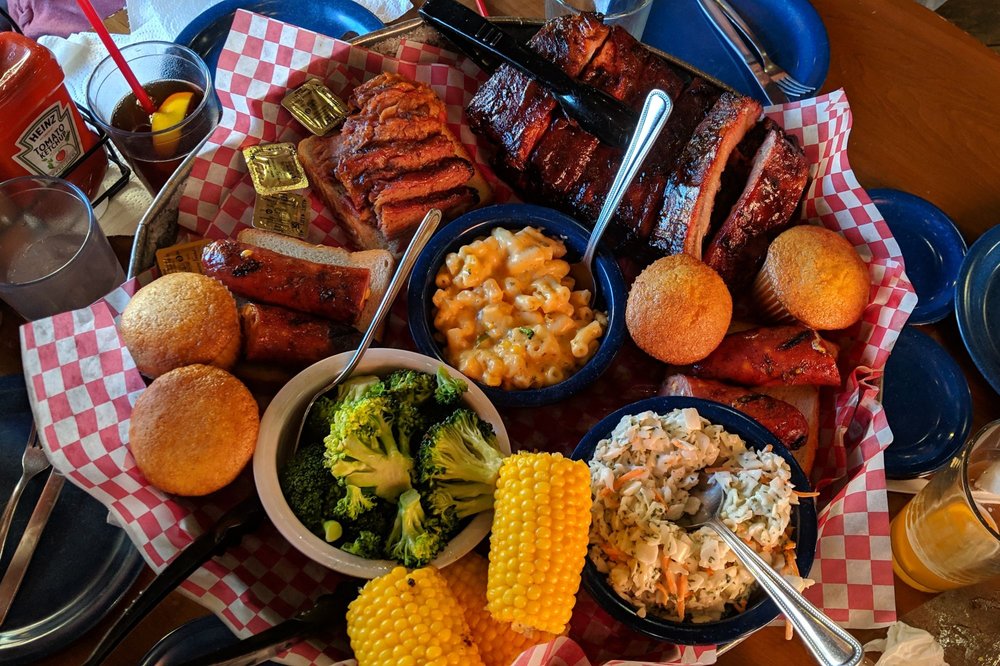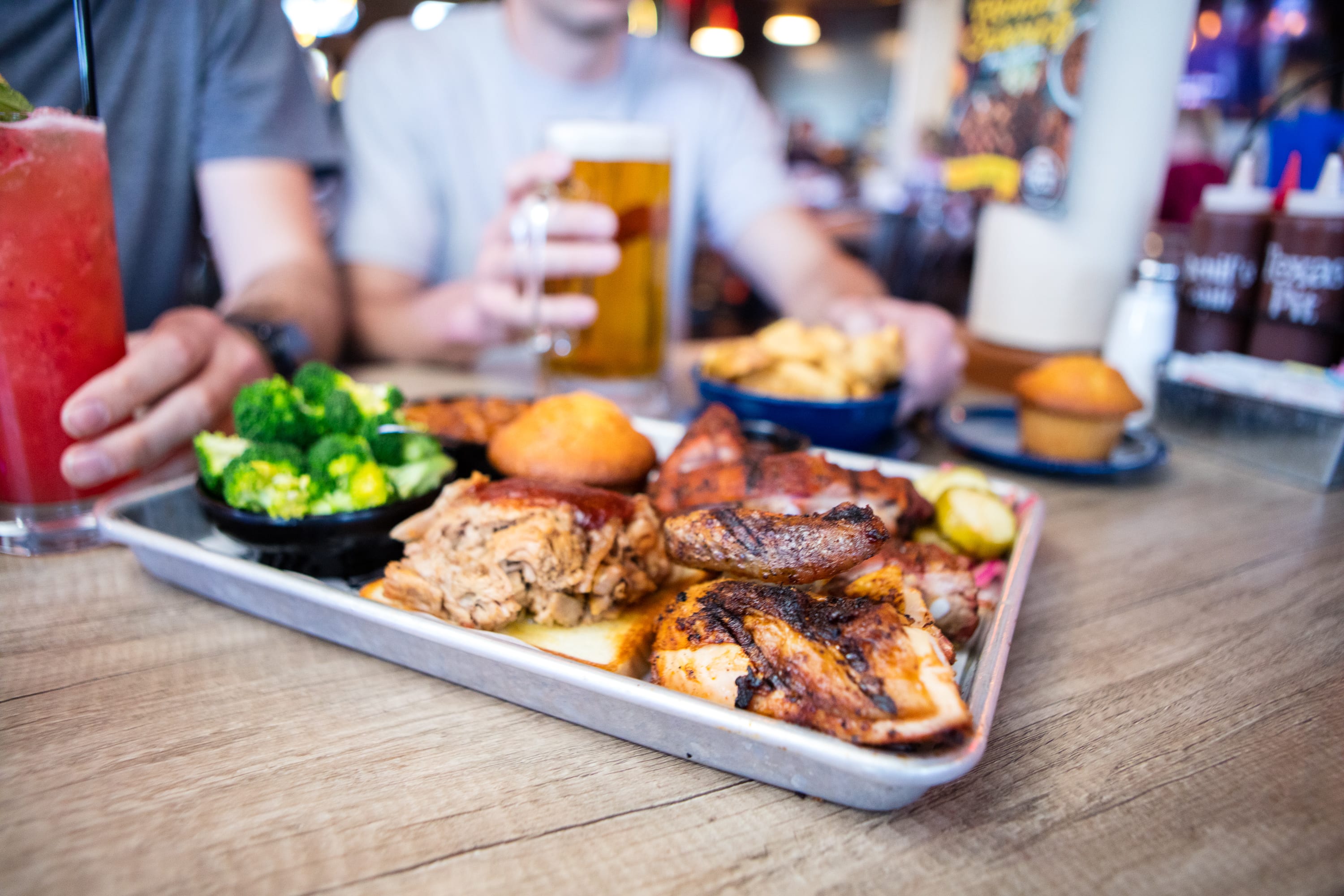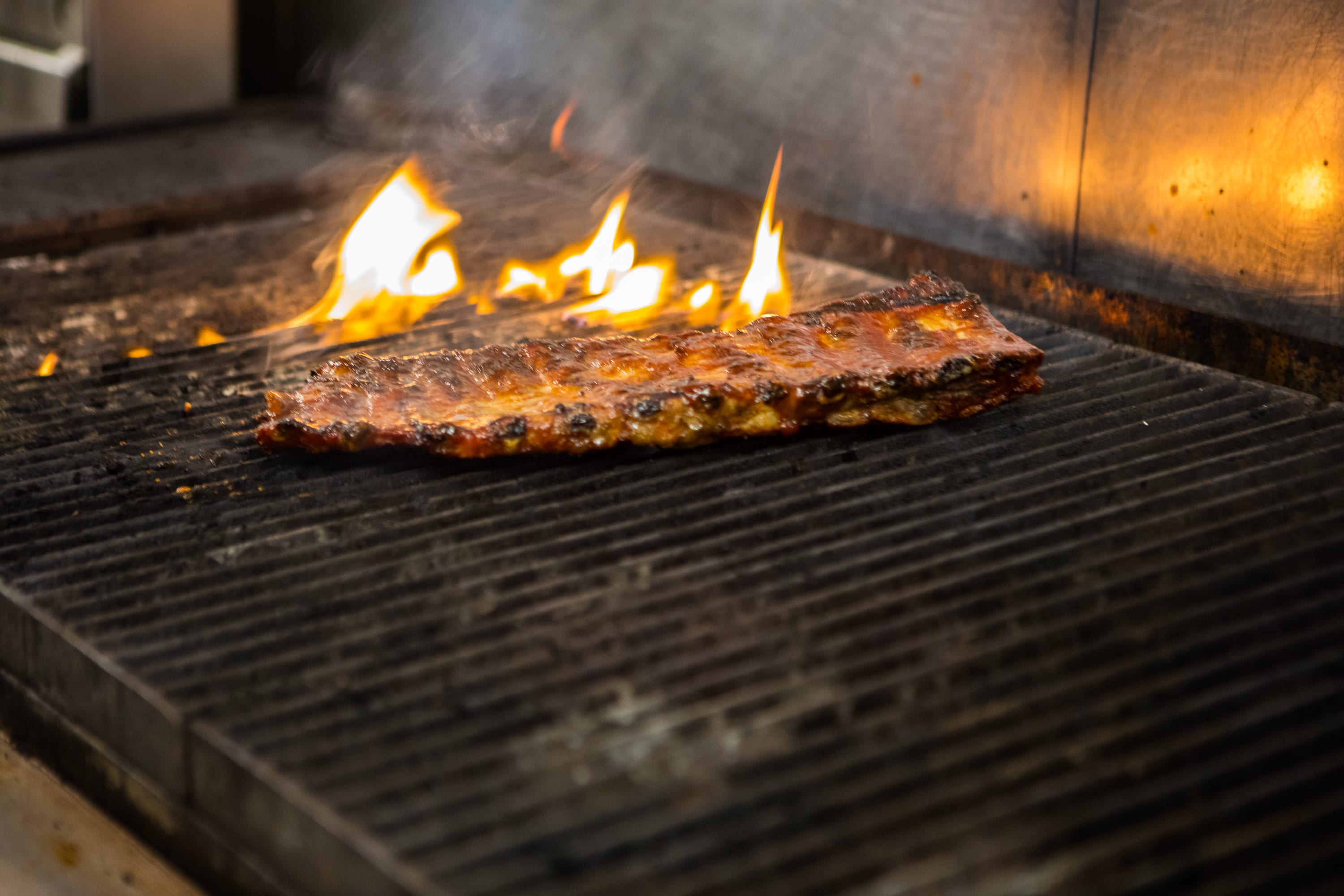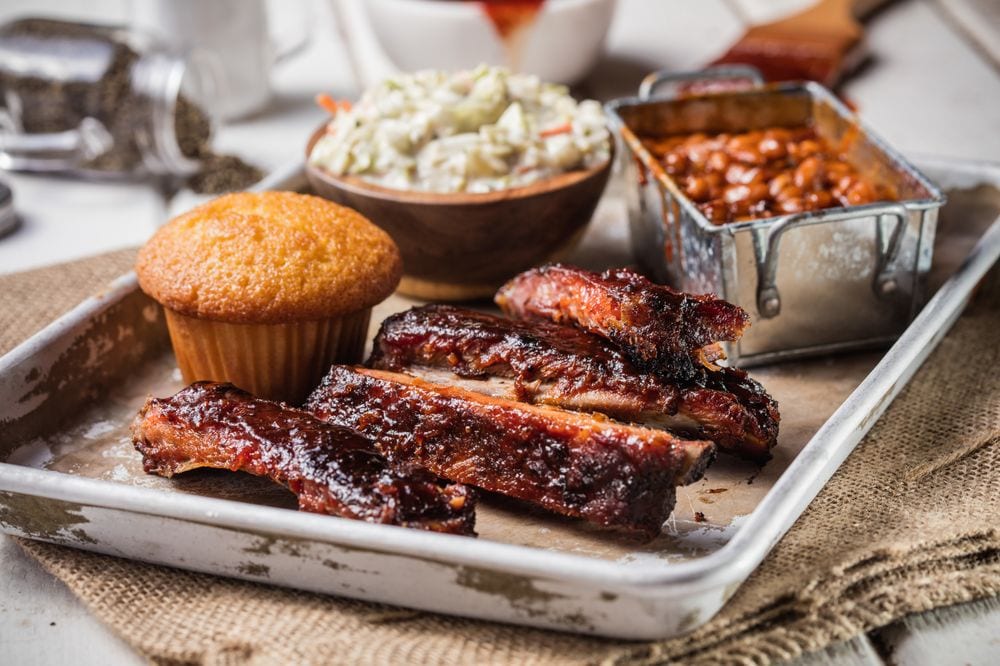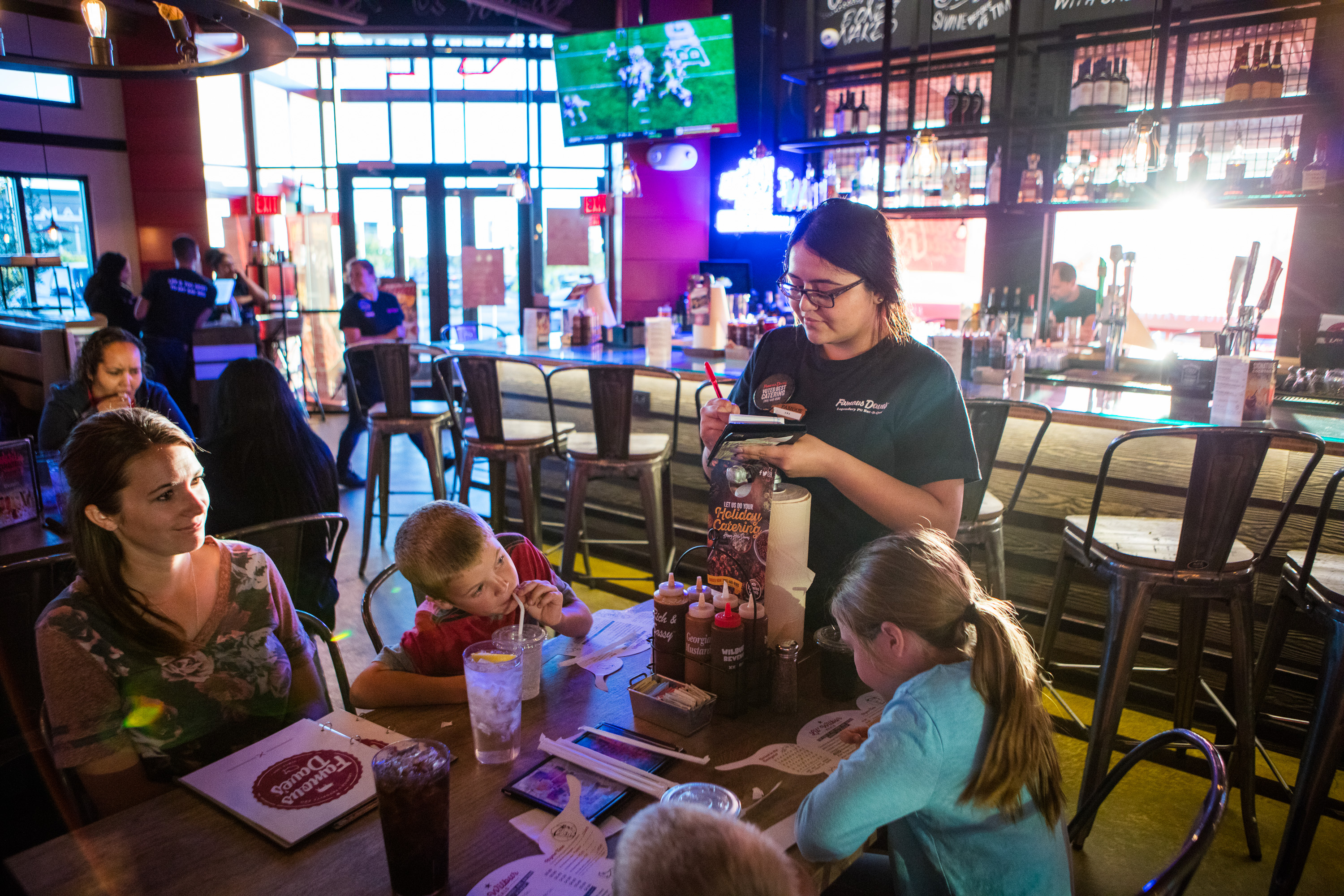 ---
As you can see, our BBQ franchise is a hit with people! You also read many of those reviews correctly – on top of having our restaurant locations (which make for the perfect night out), we also deliver and cater! This is in addition to the fact that we recently unveiled our new, smaller footprint restaurant prototype in Uptown, Minneapolis in December 2019. Basically, if you need some BBQ in your life then Famous Dave's is the perfect opportunity to fill these needs!
Don't have Famous Dave's BBQ franchise near you but you just know that your area needs one? Then we invite you to visit our franchise site where you can find out all sorts of information on how you can bring a Famous Dave's to your community! You can also use the form, below, to download your own franchise kit or you can call the number at the top of the screen to talk to one of our Development Managers who will be more than happy to answer any questions that you might have!
We look forward to hearing from you soon!