FAMOUS FRANCHISE
SUPPORT & SERVICES
New leadership, new culinary excellence, and industry-leading technology.
REAL ESTATE & CONSTRUCTION
We will be there every step of the way to identify the best possible locations available in your territory, and will also assist with lease negotiations to ensure you have the most favorable of deals possible.
You will have a dedicated Construction Director to facilitate this process by helping to create a seamless bridge in between the real estate and construction phases. We will be available to help at every step as you create your shiny new restaurant.
CONSUMER RESEARCH & GUEST ANALYTICS




PR COVERAGE FOR STORE OPENINGS




SOCIAL & PAID MEDIA, SEO & PR MGMT




POP TO SUPPORT NATIONAL CAMPAIGNS
PRINT PORTAL WITH CUSTOMIZABLE COLLATERAL




REWARDS APP PARTICIPATION & SUPPORT




FUNDRAISERS, OUTREACH & CHARITABLE EVENTS
INITIAL TRAINING
We will train your Operating Partner for a minimum of 20 shifts, your General Manager for a minimum of 35 shifts, and two to four other members of your Management Staff for a minimum of 35 shifts. Each shift is an 8-10-hour day. All training programs will be held at a certified training location designated by Famous Dave's.
ONGOING OPERATIONAL SUPPORT
We are committed to leading the franchise industry in franchise support programs and technology. Our ongoing support program features visits from Franchise Operations Managers;  comprehensive digital, social, and traditional marketing solutions, including a dedicated local store marketing manager; ongoing training programs, and robust third-party analytics reporting, including labor and inventory management.
There's no other concept we've stepped into where you sense a family inside the four walls of the restaurant like Famous Dave's.
– Allan Gantes
Franchise Owner
MANY MARKETS STILL AVAILABLE!
…but not for long.
After two years of perfecting our support system, improving our recipes and infusing industry-leading technologies into all aspects of the business, we are once again ready to award franchise territories all over the country.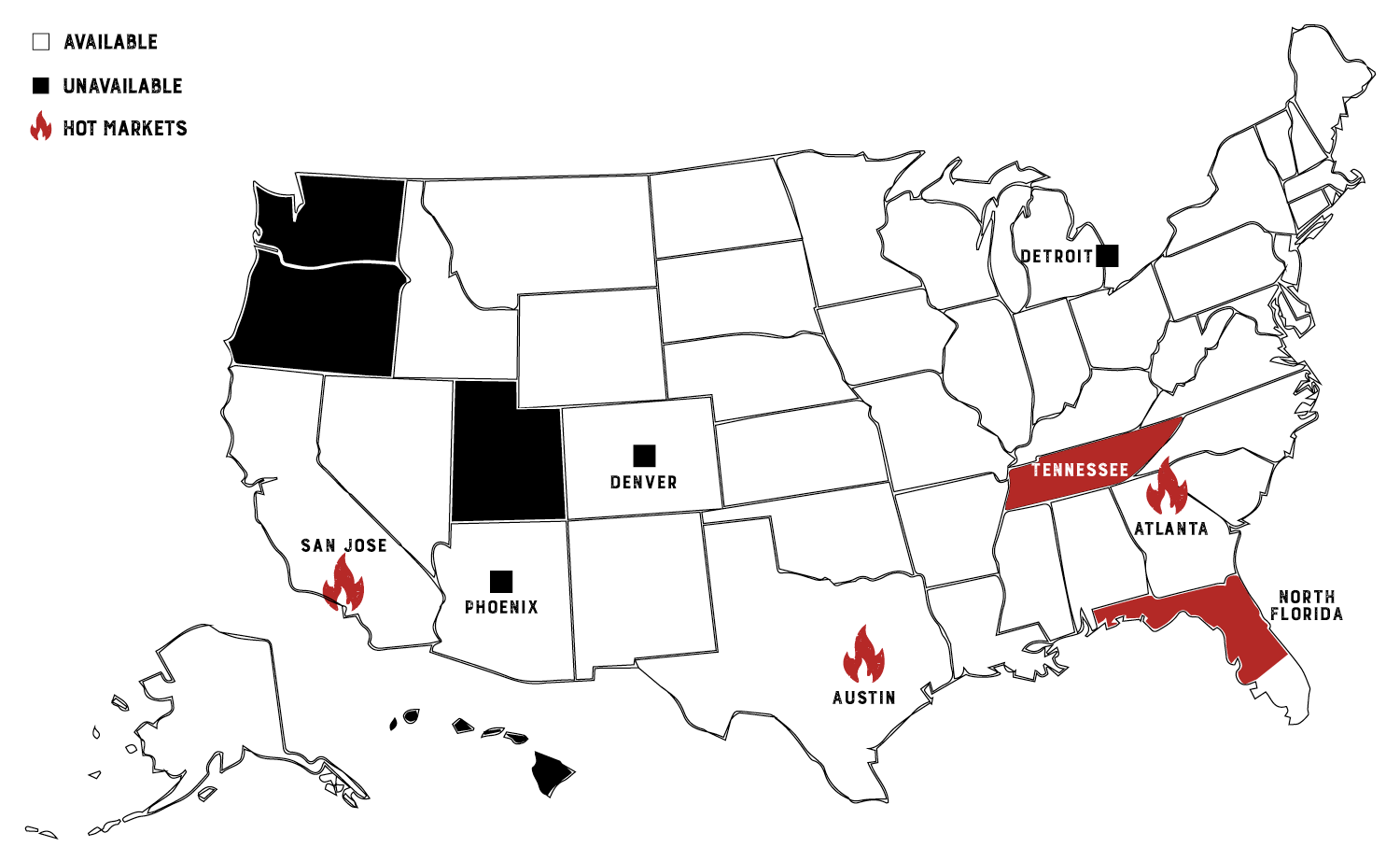 2.
MARKET SURVEY /
BUSINESS PLAN
7.
CORPORATE TRAINING
(Culinary / Marketing / IT)
9.
SOFT OPENING &
MARKETING KICK-OFF
Want to learn more
about Famous Dave's?